We are inherently social creatures. As we strive to stay connected in this work from home moment, we have adopted collaboration tools in droves. Microsoft Teams is a complete suite of tools to keep teams working. The hub for teamwork within the Office 365 ecosystem, it brings together document management, collaboration, and communication. Available on both the desktop and mobile OS's, it offers a lot of flexibility for the work from anywhere movement.
In our last blog post, we talked about how to bolster security in Teams. Today, we will highlight four key collaboration tools. If you have Microsoft Office 365, you have Teams. All you need to do is start using it.
Communicate, communicate, communicate – Chat and Group Chats
If you have used Slack, Yammer, Skype for Business, or any other social business solution, you will feel immediately at home with Teams. The look and feel of conversations are familiar, fast, and intuitive.
One of the advantages over other channels is the ability to save points within the conversation, and pin contacts that are of importance. To save an important comment, topic, or mark a conversation – scroll over the message and select the 3 dots to see the options available.
Can't remember where a thought or file was shared? Chat takes advantage of the fast, accurate search functionality in the Windows platform to allow you to quickly review and search conversation history.
On a lighter note, it also offers you the chance to have some fun with emojis, gifs, or other playful text. This helps to bring a little personality to conversation. After all, who doesn't enjoy a good Carlton dance to celebrate?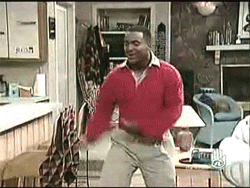 Chat is a great way to keep in touch with colleagues in your company, and with those external contacts. It reduces the need to rely on emails by bringing dynamic conversation to the fore rather than the more static communication of your inbox.
Streamlining what gets shared – Teams and Channels
Teams are a collection of people, content, and tools surrounding different projects or outcomes. You could set your teams up by department or by project. Whatever makes sense for your organization.
Within a team, you can establish specific sub rooms known as channels. Channels are where the magic happens. This is where your teams keep conversations organized by topic, project, or discipline. Each Team can have multiple channels with easy-to-follow chats that are threaded, flow from top to bottom, and notify users of updates. If your team needs a face-to-face conversation, they can jump straight into a voice or video chat with other channel members with a single click.
Channels also have their own file folders where you can share documents for that specific department or project group. With OneDrive for Business or SharePoint Online as the background document repository, you will never find your team editing multiple versions of the document that have been received as email attachments. All team members are working on the same document
Streamlining conversations and sharing documents in a single channel, keeps everything together and easy to find.
Working together in real-time – Co-Authoring and Whiteboarding
No matter the project, at some point, you will need to collaborate on a document. Teams facilitates co-authoring so that you are no longer ping-ponging drafts back and forth between team members. Whether it is a Word, Excel, PowerPoint, or Visio file, you can share it to the team (along with any questions or comments in the chat thread) to work on together.
Files that are uploaded and shared are accessible to every member of the Team to be co-edited and commented on. There's no need to check out files or to worry about if one of your colleagues has the document open. You edit the file right within Teams as your colleagues edit it simultaneously. Your changes are seamlessly merged as you work. It's easy, will save you time, and make your work more efficient.
When you need to collaborate in a more visual way, Microsoft Whiteboard is the tool. A free-form, digital canvas, Whiteboard allows several people to draw, sketch, and write together at the same time. It is the digital equivalent of the physical whiteboard in your meeting room where everyone's changes and input are viewable immediately.
Whiteboard is automatically available in every Teams meeting. That same whiteboard is simultaneously available in all the Whiteboard applications on Windows 10, iOS, and the web app.
The extras – Meetings and Other Features
Teams enhances the meeting experience with conversations, content, and fun features to change your background. As you work away on other tools, meetings can happen out in the main area or they can be hosted within a specific Channel.
Virtual meetings are different. We are breaking down traditional work/home barriers as we invite into our collogues into our home space. With Teams, you get to decide what you want to share. Before joining a meeting, choose whether you will be joining with video and audio, or audio only. Or customize or blur your background. Planning a virtual happy hour or a Friday social? Create themes that folks could add as their backgrounds. The Simpsons are one of my go-to's!
A Teams meeting also has the ability to use meeting notes while the meeting is live. Everybody in the team can review and add notes in real-time. These are available after the meeting has finished.
Lastly, Focus mode is now available that allows you to focus just on the content displayed, without the distraction of seeing other meeting controls or widgets. With meetings, you can record the meeting and share transcriptions (with the use of a built-in tool called Stream) with participants after the meeting.
Some of the latest features to come out offer a more engaging experience. Meeting windows can be shown in a separate meeting window from Teams. In a meeting, you can now view up to 49 users to at once which is exciting. Using the latest tech from Machine Learning and AI, a feature known as Together Mode lets you feel like you are all in the same space. It's a great way to keep engaged and feel a part of the office culture.
Teams becomes the digital workspace that allows you to collaborate with your documents, software tools, and most importantly your colleagues and friends. It provides a platform to share and interact with information just like you were in the office.
Runabout Technologies offers managed IT support to help you get the most from your Microsoft 365 experience including Teams. Contact us. Let us look at what is working for you today, and what strategies we can offer to help overcome your IT challenges.